2016-6-2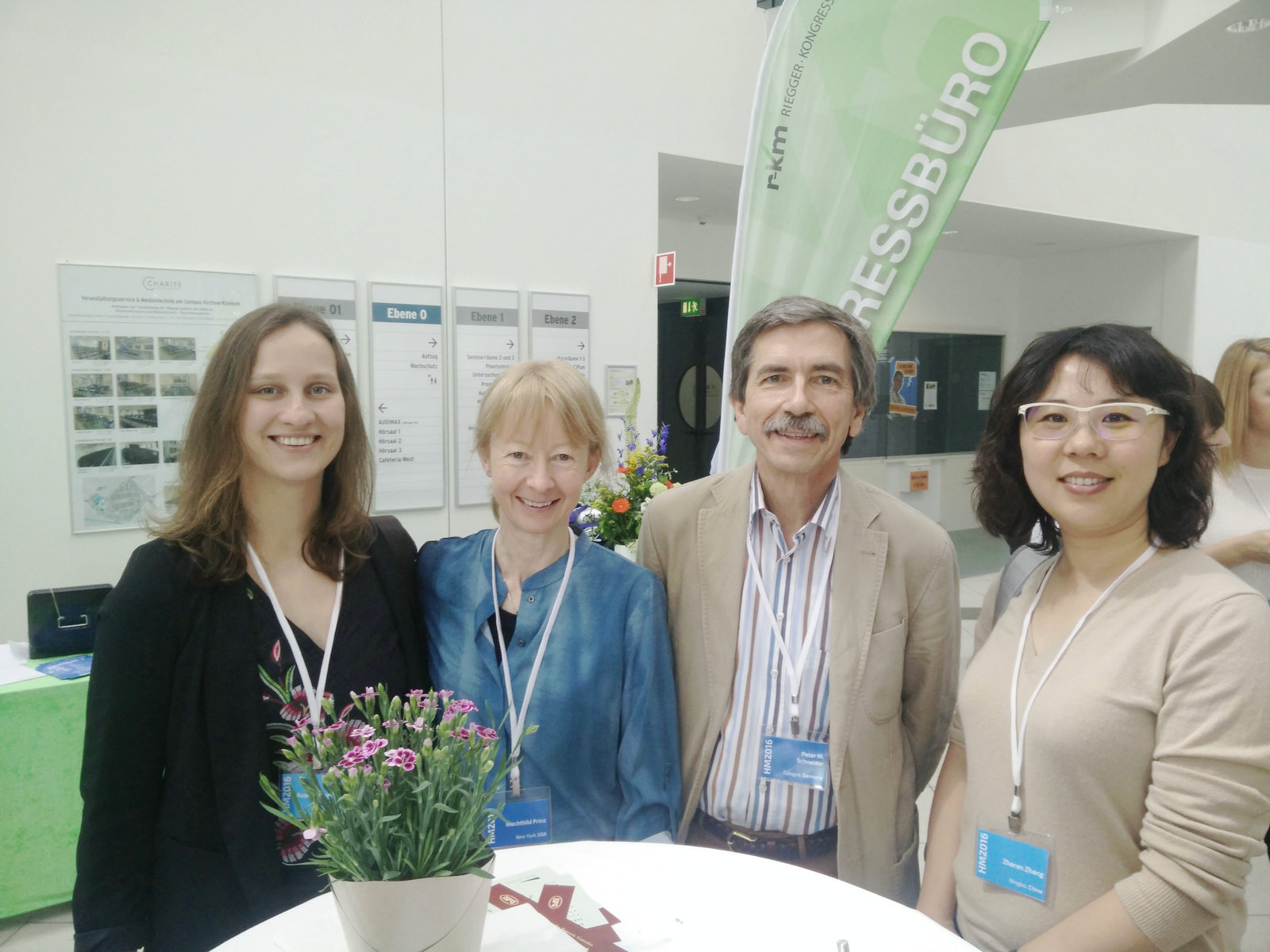 On May 20th to the 21st, Haploid Markers 20th Anniversary Conference in Berlin, Germany.
Haploid markers and the nine previous conferences united the forensic, genealogical and anthropological communities once again in Berlin. The experts from different fields working with haploid markers gathered together to share experience, knowledge and new discoveries. The conference had a strong focus on new tools and technologies used in the field of haploid marker research.
The conference was held in the beautiful campus of Charité.
Charité is one of the largest university hospitals in Europe. Charité proudly lays claim to more than half of all German Nobel Prize winners in Physiology or Medicine, including Emil von Behring, Robert Koch, and Paul Ehrlich. Charité – Universitätsmedizin Berlin represents a single medical faculty, which serves both Humboldt Universtität zu Berlin and Freie Universität Berlin. Charité extends over four campuses, and has close to 100 different Departments and Institutes, which make up a total of 17 different Charité Centers. Having marked its 300-year anniversary in 2010, Charité is now one of the largest employers in Berlin.
With 220 participants from 43 countries it was again a very international meeting. 78 papers were presented which cover a broad spectrum of topics from palindromes to telomeres, from population to archaological studies, from haplotypes to haplogroups, from deep-rooting pedigrees to recent population differentiation, from court cases to cold cases, from familial search to surname prediction, from Bayes to King Albert I, from A00 to DF27 (https://yhrd.org/HM2016_ProgrammeAndAbstracts.pdf). We thank the organisers of the Institute of Legal Medicine and Forensic Sciences in Berlin (Lutz Roewer, Marion Nagy, Sascha Willuweit and their team), the Institute of Legal Medicine in Innbruck (Austria), the sponsors (Illumina, Promega, Qiagen, ThermoFisher), the presenters and all who came to Berlin to celebrate the anniversary of this workshop series with us.
Health Gene Technologies was sharing experience of population and validation work with SureID® 27Y Human STR Identification Kit (http://www.healthgenetech.com/27Y) and SureID® Compass Human DNA Identification Kit (http://www.healthgenetech.com/Compass). We have started important work with Sichuan University, The Beijing Institute of Genomics and University of Technology Sydney.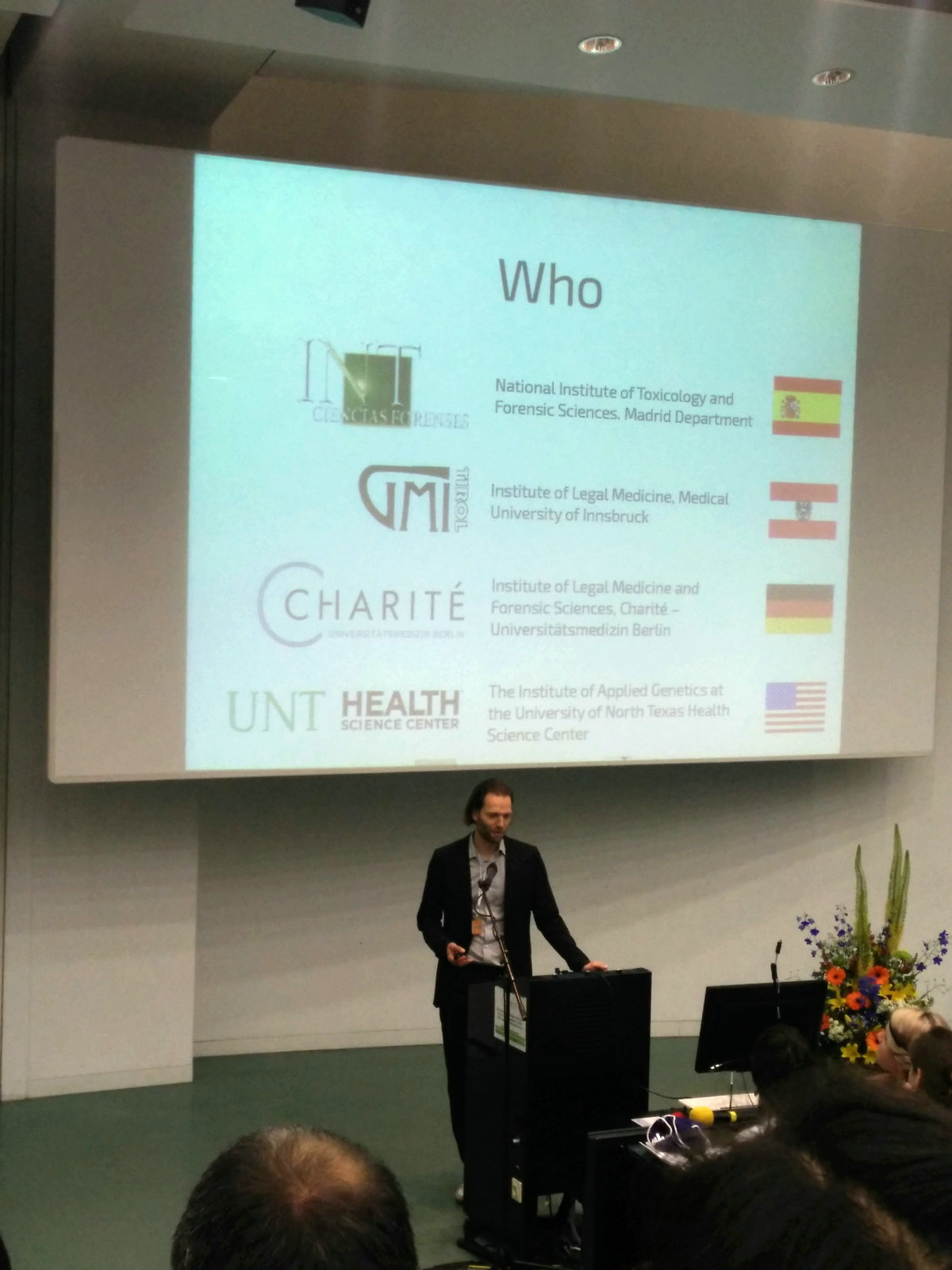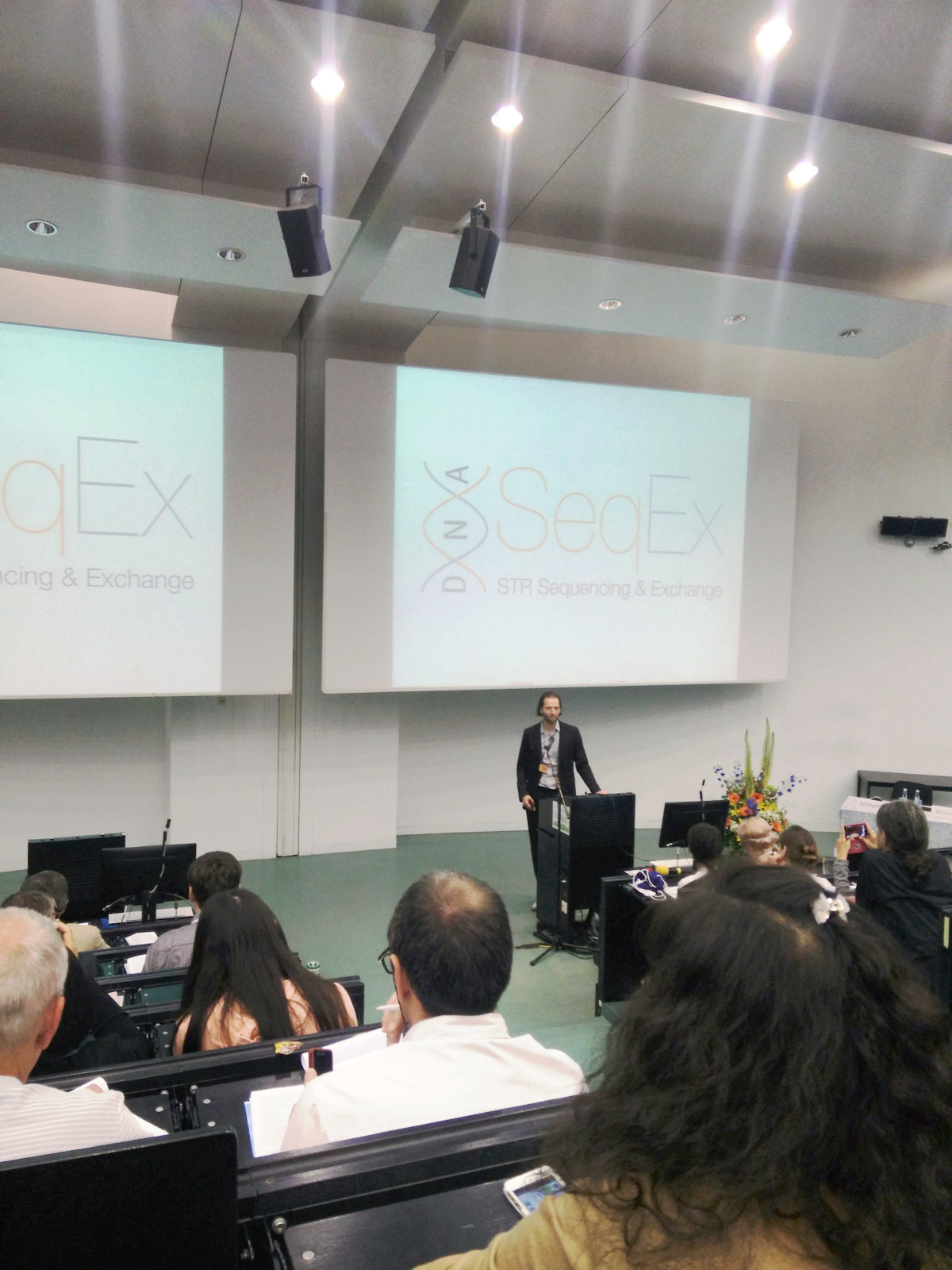 References:
---
About Health Gene Technologies
Health Gene Technologies founded in August 2011 is focused on gene analysis, molecular diagnostics product development, as well as the production and the sales of the products. HGT boasts 2,000 square meters of molecular diagnostics R&D laboratory and a 1,000 square metre GMP standard purification plant. It employs both domestic and foreign leading molecular diagnostics and production management personnel, led by the professional R&D team.

Inspired by our motto "Health Technologies • Healthy Life" HGT commits to high standard AFA product development. The unique AFA technology is dedicated to independent R&D and production of nucleic acid molecule detection products. The products comply with leading international standards for human ID and paternity identification, infectious pathogen detection, individualized medication guide and provides the most superior molecular detection solutions.
For more information, please visit
https://www.facebook.com/HealthGene
https://healthgenetech.wordpress.com/
https://twitter.com/HealthGeneTech
https://www.linkedin.com/company/health-gene-technologies-co-ltd
Haploid Marker Conference 2016: Health Gene Technologies visits Berlin