2015-11-12
6-dye technology


· Abundant information
6-dye fluorescence technology; Simultaneously detecting 16 autosome STR loci and 17 Y-STR loci, suitable for building autosome and Y-STR database.
· High compatibility
Direct sample amplification for Whatman® blood/saliva - FTA cards, normal blood/saliva cards, oral swabs, isolated DNA samples, etc.
· Fast and efficient
Obtain two types of STR genotyping results in one test, thus to get the information of both autosomal loci and Y chromosome loci, and to realize the high effective exclusion comparison through the combination of both autosome database and Y chromosome database.

· Applicable to comprehensive identification; more efficient results by combining autosomal DNA database and Y chromosome database.
· Applicable to genotyping of mixed stains, showing the STR information from different gender included in the mixed stains.
· Deduce the number of participants through the STR information from single physical evidence.
· Get more efficient identification results when combining with SureID® 21G kit or SureID® 27Y kit.
Loci configuration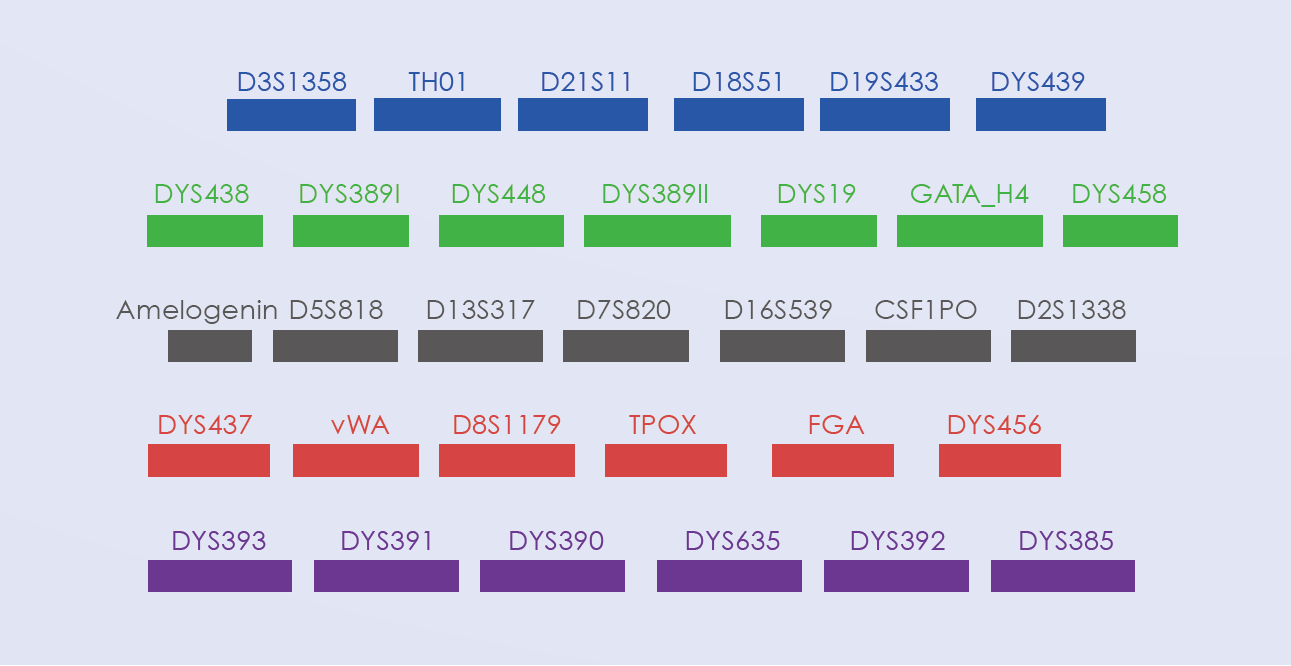 Components

Pre-amplification Reagents

DNA PCR Master Mix

SureID® Compass Primer Mix

Positive DNA 9948

DNase/RNase-Free H2O

Post-amplification Reagents

SureID® Compass Allelic Ladder Mix

SIZE-500 Plus
Order Information

| | | |
| --- | --- | --- |
| Product | Size | Item# |
| SureID® Compass Human DNA Identification Kit | 25 μL×200 reactions/box | 1060115 |
Forensic products are NOT available in USA market.
Compass Human DNA Identification Kit